As a part of the continued challenge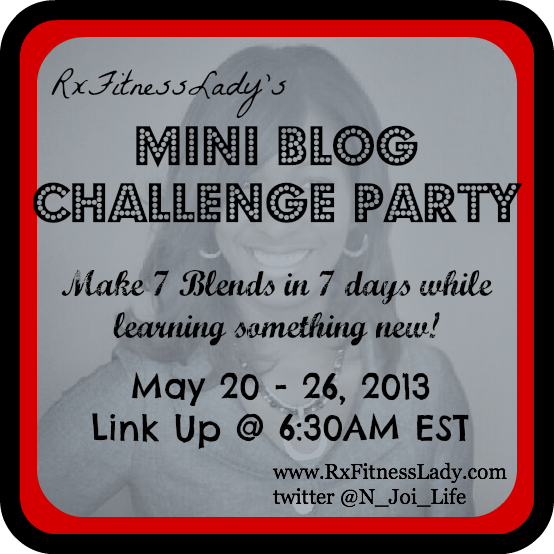 I will be writing a letter to my readers. When I started blogging originally it was a place to put my hurt. I had suffered a bad break up so venting on Twitter was out. Never let them see you sweat!! Since my life has changed so has my blog. Never did I imagine that the friendships and connections would grow from such a dark place. In a sense my blog is like the rose that grew from concrete (yes I own the book by Tupac Shakur as well Im a fan)!

I am still navigating through promoting the blog, and linking to social media however all the button on the side bar are accurate and I would love to connect… I spend more time on twitter and Instagram simply because my job got smart and blocked Pinterest but I am there too after hours . So here we go…
To my fabulous readers, I appreciate all the post comments, page clicks, and Amens!! It is worth it to know that one post can touch so many different people. Even if you follow and don't comment, yes you, it is ok I appreciate the support. My blog is not one of a specific genre.
I'm a mom, want to be runner, therapist, fiancé to one, and second time around grad student. However my blog focuses on my constant battle of the bulge and my growing love affair with exercise, and some wellness. I like to use the wellness post to vent some of the things I see working as a therapist. Occasionally I sneak in wedding planning post. I pride myself on keeping it all the way real. Life for me is not always rainbows and sunshine and this is reflected on the blog, however that kind of post is rare. (I keep a diary for that lol) No matter what the mood

I always try to conclude my post on the upswing of things because I know things will get better and they always do.
Unless my life and work are too unmanageable I try to be very engaging with readers because I know that is what keeps a person coming back. I reply to all comments via email. If your email is not attached to yur comment I will reply directly on the blog (this may take me longer to reply though). If you are new to my blog and decide to follow along for this journey let me know and I will return the favor. Again the social media links on the sidebar have my most current information and please feel free to comment or email me. I had someone email me about my polar watch and I quickly replied and thought to myself "oh they must read the blog" LOL.