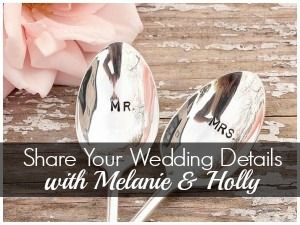 It counts if I havent actually gotten married yet right LOL...
Nothing like linking up with mega blogs that you stalk. Today I'm linking up with Holly and Mel to discuss weddings!!! As you all know I'm engaged and my big day is NOVEMBER 30, 2013 and according to my app that is 163 days away. You can read about my engagement, mega to do list, or my wedding binder that I made if you like. Since we haven't actually jumped the broom (by the way anyone know where I can get one of those) I will sneak peak a few engagement shots!!! Enjoy!!!
Location-
We will be married in my hometown at Holy Temple COGIC (not my home church)… They have purple carpet that matches my color scheme!!! The PARTY will be at a hotel… bar included… well bar funded my dad LOL
Bridal Party
—8 bridesmaids, 8 groomsmen, 2 jr Bridesmaids, 2 jr groomsmen 3 flower girls, 3 hostesses, 1 male usher…. Wayyyy too many people. If I could take back the invites (and the people who guilted me into saying yes) I would but eh we will make it rock!
Colors
—Purple dresses for my gals and grey suits for his guys
First Dance
—Ummmm I'm undecided… any suggestions????
Honeymoon
—He is planning that I don't need the stress or the responsibility. I told him I want to be surprised, and I want something tropical *crosses my fingers and prays for a great honeymoon
What Would I Change?
— Well my big day has not arrived but what I would do differently is not broadcast it for a few months and just enjoy him. I also would not be bullied into saying yes to every cousin that called me her favorite. LOL!!!
Side note I am loving my booty in these jeans... Sorry Im not sorry for saying that!!!
For more pictures and info on us and our day check out our site