While scrolling Pinterest looking for gift ideas for my oldest child during the birth of baby Jaden I saw that parents were giving gifts to the older children from the baby. I want my oldest child to feel loved and secure and I thought this is such a cute idea I will do it for her,
So I went to Target and stalked the dollar deal isle,then hit up Dollar Tree for the bag and here is what we have.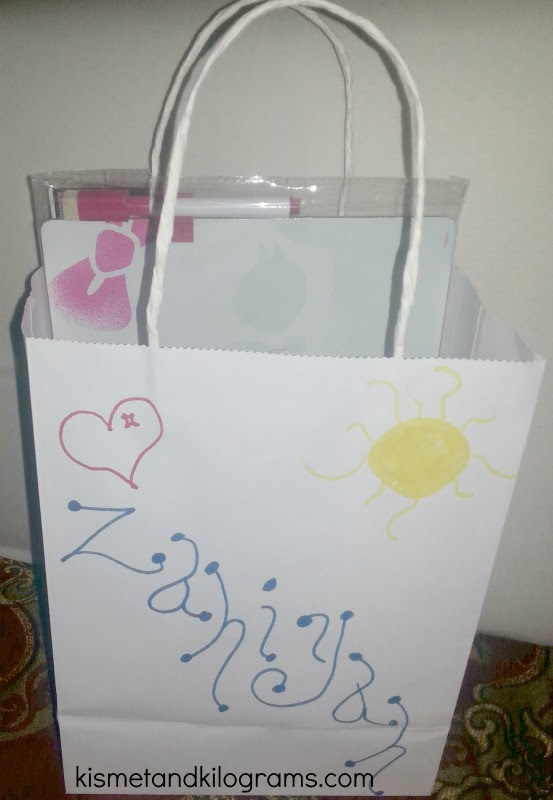 Obviously Jaden did not do this but it is the thought that counts, and I know she will appreciate the gesture.
These items are very appropriate to my daughter and what she likes, plus I paid no more $5 for anything in this bag #winning!!! We love dry erase boards at my house, they are really everywhere. So this travel size one will do well for car trips.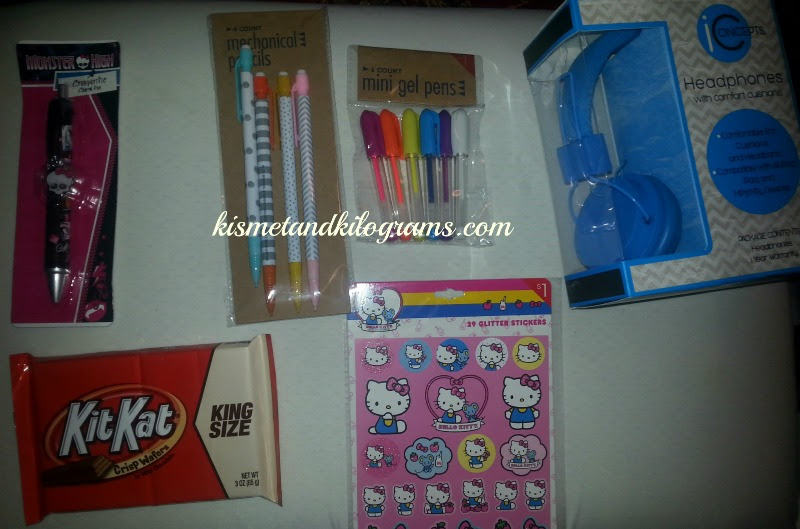 As you can tell she is really into writing, office supplies and Monster high. She recently told me she wanted beats by Dre (she is totally my child) well that was not happening in my budget so these headphones will have to do. I know it may be cheesy to some but I think the idea of her getting a gift at the hospital when every one will be oogling the baby is genius!